About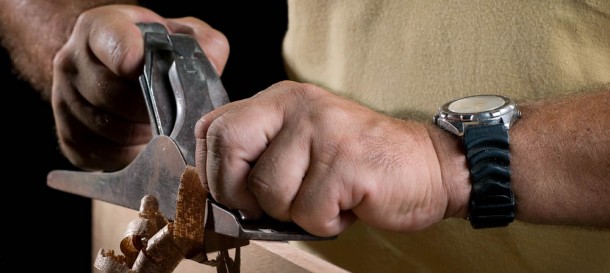 Principal and Founder Sebastian Abramowicz got his start in woodworking over 20 years ago. In 1988, he started making wooden toys in a small shop in Detroit, Michigan. He was later hired by a cabinet maker. It was during this time that Sebastian first began to acquire the knowledge and craftsmanship necessary for him to succeed as an artisan later in life.
After moving to Des Moines, Iowa with his family, Sebastian began working for home builders in the area. He used some of the skills and experience he picked up in Michigan by doing trim carpentry and cabinet installation.
After several years working for others and refining his skill-set, Sebastian was ready to become more independent. About 10 years ago, Sebastian began subcontracting for custom cabinet designers, kitchen designers, builders, and home-owners.
Once established as an independent professional in the woodworking industry, Sebastian founded Custom Home Services, LLC. Since that time Sebastian and the other skilled craftsmen he works with have been providing their customers with the finest in custom woodworking.
Please take some time to examine the photos of our work and review the list of our services